Dalton Trans., 2019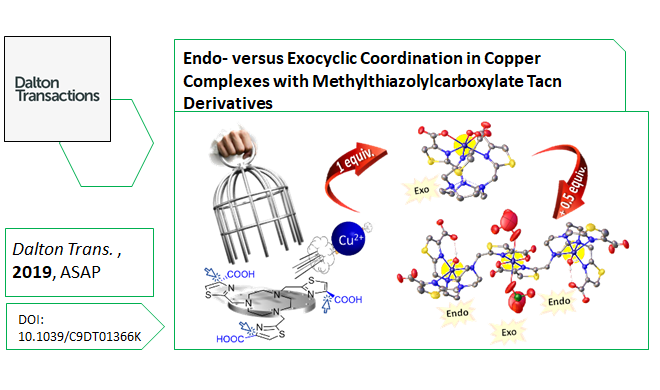 Endo- versus Exocyclic Coordination in Copper Complexes with Methylthiazolylcarboxylate Tacn Derivatives.
Guillou, A.; Lima, L.M.P.; Esteban, D.; Delgado, R.; Platas-Iglesias, C.; Patinec, V. and Tripier, R.
Dalton Trans., 2019, Accepted Manuscript, DOI: 10.1039/C9DT01366K.
Nous explorons l'impact des bras pendants du méthylthiazolylcarboxylate sur la coordination endo ou exo-cyclique du Cu (II) avec les dérivés tacn.