At the end of Europe, Brest watches the Atlantic Ocean !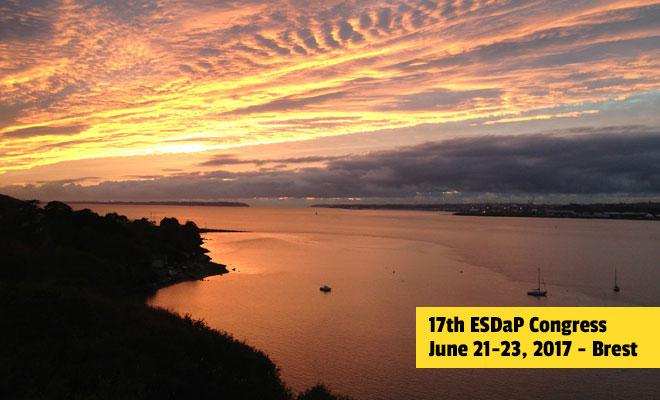 In June, the days are very long and sunsets are so beautiful !

The bay of Brest is amazing but the surrounding coasts are also spectacular, as well as the islands (Ouessant, Sein and the Molène archipelago) or the interior Britanny.
In Brest, do not miss Océanopolis, the castle, the ports or the city center.
http://www.brest-metropole-tourisme.fr/
https://www.brest.fr/au-quotidien/bouger-se-divertir-755.html
http://www.tourismebretagne.com/
http://www.oceanopolis.com/