Keynote speakers - DIGITENS closing conference and DIGIT.EN.S encyclopedia official launch
PRESENTATION OF OUR 3 KEYNOTE SPEAKERS
---

- SARAH GOLDSMITH, Chancellor's Fellow, School of History, Classics and Archaeology, University of Edinburgh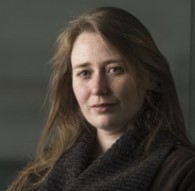 Witnessing Masculinity: Sociability and Its Purposes on the Grand Tour

In June 1755, William Whitehead, tutor to George Bussy Villiers, heir to the 3rd Earl of Jersey, and George Harcourt, Viscount Nuneham, heir to the 1st Earl Harcourt, wrote to Villier's father:
"Your Lordship seems very apprehensive that we prefer things to men, which is by no means our case; we hardly ever see things but merely out of Complaisance to the several Courts as we pass, & have had no possible time for Books since we left Leipzic. Our whole time is spent in Company." (London Metropolitan Archives, Acc. 510/242, 7th June 1755, William Whitehead, Hanover, to William Villiers, 3rd Earl of Jersey)
Such a statement, meant as it was as a reassurance, challenges conventional understandings of the eighteenth-century Grand Tour and its purposes. It is well understood that the Grand Tour provided an aesthetic and classical education centred upon the antiquities of Italy. Building on Michèle Cohen's influential work, scholars also acknowledge the some ways in which the Grand Tour contributed in preparing young men to move in polite society, through the formal tuition provided in an academy setting. The direct evidence of social activity itself, however, is treated with more unease. Scholars oscillating between viewing it as a 'holiday' activity and a distraction from the Tour's real purposes.
This keynote paper re-evaluates the role of sociability as one of fundamental importance to the Grand Tour agenda. The act and process of socialising with fellow Grand Tourists, older compatriots abroad and foreign societies was, in turns, a formative experience, an international debut, and a tool for expanding and affirming networks of influence. Crucially, sociability offered an important means of providing witness to the diverse performances and assertions of masculine identity that young elite men were expected to undertake
Grand Tour sociability took place in motion. Shifting across a diverse range of locations that spanned the courts, saloons and ballrooms of Paris and Vienna, the hunting runs of Savoy, the battlefield of Bavaria and the glaciers of Switzerland, this offered both opportunities and challenges. Under pressure to make a successful debut and keenly scrutinized by peers and elders, Grand Tourists sought to navigate the dual expectations placed upon them by the shifting dictates of sociability and masculinity, at times in contexts that hazarded more than their reputations.

Sarah Goldsmith is a Chancellor's Fellow at the University of Edinburgh. Prior to this, she undertook her PhD at the University of York, and held a Leverhulme Early Career Fellowship at the University of Leicester. She has several publications on the eighteenth-century Grand Tour, including her first monograph, Masculinity and Danger on the Eighteenth-Century Grand Tour (University of London Press, 2020). Her current research explores interdisciplinary approaches to the history of the eighteenth, nineteenth and early twentieth-century male bodies. She is a AHRC/BBC 2018 New Generation Thinker and a historical consultant for the V&A's 2022 'Fashioning Masculinities: The Art of Menswear' exhibition.
Check out her institutional profile page

---
- TIM HITCHCOCK, Emeritus Professor of Digital History, School of Media, Arts and Humanities, University of Sussex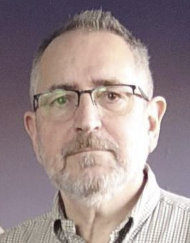 The Rules of the Road: The Sociability of the Street in the Eighteenth-Century Town
Urban streets and rural roads form the most demotic of social spaces. They were where the gentleman met the beggar, and the pickpocket his mark. It was where goods were hawked, and where lovers went when they 'walked out together'. This talk seeks to do three things. First, it places the sociability of the street in a wider historiographical context, asking what roles public encounters served in the negotiations of class and gender? And second, it suggests that conceptualising street encounters as part of a longer journey - from home to home, via pub and shop - allows us to more fully understand the meaning of each individual encounter. And finally, it asks if digital methods provide a useful way of modelling early modern street sociability, and of telling more powerful histories.

Tim Hitchcock is Professor Emeritus of Digital History at the University of Sussex. He has published widely on the histories of gender, sexuality and poverty focussed primarily on eighteenth-century London. With Professor Robert Shoemaker and others he has also created a series of websites helping to give direct public access to 37 billion words of primary sources evidencing the history of Britain. Designed to underpin the writing of a new 'history from below', these sites include: The Old Bailey Online, 1674 to 1913; London Lives, 1690-1800; Locating London's Past; Connected Histories; and The Digital Panopticon: The Global Impact of London Punishments, 1780-1925. He has also been instrumental in developing new approaches to and tools for the analysis of historical data. Hitchcock's first degree was from the University of California at Berkeley (1980) and his DPhil from the University of Oxford (1985). He served as co-director of the Sussex Humanities Lab from 2014, and director from 2019 to 2021.
Check out his institutional profile page

---
- PAUL STOCK, Associate Professor, Department of International History, The London School of Economics and Political Science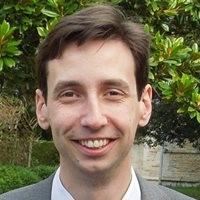 What Did British People Really Think About Europe? European Sociability and the Geographical Imagination
Paul Stock's keynote lecture discusses the idea of 'Europe' in British popular mentalities of the eighteenth century. How did British people define Europe in spatial and social terms? Did they consider themselves to be Europeans? Stock uses the findings of his recent Oxford University Press volume – Europe and the British Geographical Imagination – to address these questions. He argues that to understand British attitudes to Europe, we need to study the widely-read geographical texts of the period, and not just the works of prominent intellectuals. He discusses in particular how theories about climate change and empire inform ideas about Europe in eighteenth-century Britain. Certain social activities and goals can simultaneously define the superiority of specific polities; the shared aptitude of all European states; and the presumed aspirations of the whole world. In this way, British identity in this period is bound up with ideas about European commonality and with assumptions about global progress.
Paul Stock is Associate Professor of Early Modern History 1500-1850 at the London School of Economics and Political Science, a Fellow of the Royal Historical Society, and a Fellow of the Royal Geographical Society. His publications include Europe and the British Geographical Imagination, 1760-1830 (2019), The Uses of Space in Early Modern History (editor, 2015), and The Shelley-Byron Circle and the Idea of Europe (2010).
Check out his institutional profile page

---