Pierre-Jakez Hélias campus (UBO)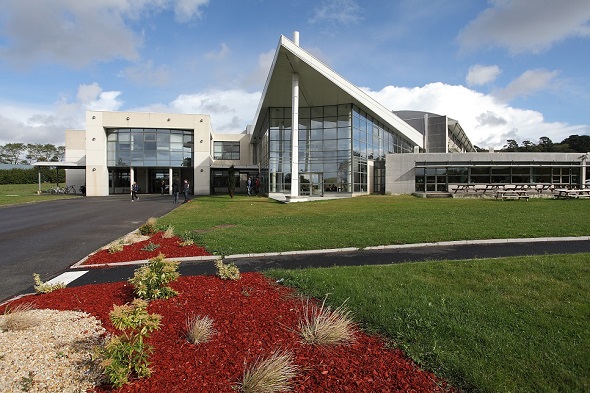 Welcome to the University of Western Brittany's Pierre-Jakez Hélias campus in Quimper which offers degrees in the humanities, law, economics and management, as well as degrees in the sciences.

The Quimper campus offers Bachelor's and a Master's degree courses specializing in tourism and cultural heritage; a Bachelor's degree in the art history, two professional Bachelors' degrees and, a professional master's degree specializing in the cultural heritage of Cornouaille (Breton Cornwall). Unique to the entire west of France, the UBO-Quimper campus offers a double major towards a Bachelor of Arts degree in Law and Art History.
Among the Quimper campus' many assets is its highly agreeable architecture and the human scale of its structures which encourages exchanges between students and teachers. The Quimper campus also houses the Centre Régional des Oeuvres Universitaires et Sociales (Crous), a centre for handicapped students, offices for professional insertion and orientation as well as health matters, associations (such as Mervent, which provides year-round training in the Breton language) and a gymnasium. The "Centre for Student Life" offers a break for students, providing them with a pleasant living environment in which to pursue their studies.
From beginning-level university courses to continuing education, our degree programmes are available to all. It is our sincere desire to develop the Pierre-Jakez Hélias campus and to make it a unique cultural centre (conferences, exhibitions, concerts), in collaboration with the local authorities.